We ended the last post (which you can read here) with the Peter Panbulance liveries having been printed, cut, finished, packaged and sent to Blue Light Services. The next step was fitting. Our professional fitting team arrived at Blue Light Services headquarters where the ambulances were being built, ready to transform the exterior of the vehicles from plain white (Renault Masters) and silver (Mercedes Vitos) to the vibrant and eye-catching ambulances they would become.
Our fitting team set to work on the first vehicle

The ambulance had been washed thoroughly prior to fitting the livery, as any dirt can affect the success of the vehicle wrap. They were also kept inside the night before fitting – this is to ensure the cleanliness of the vehicle is maintained and means that the warranty on the wrap material can be upheld.
Our team then removed the handles and window trim from the vehicles. This makes it easier to apply the graphics and to complete a full clean with surface cleaner.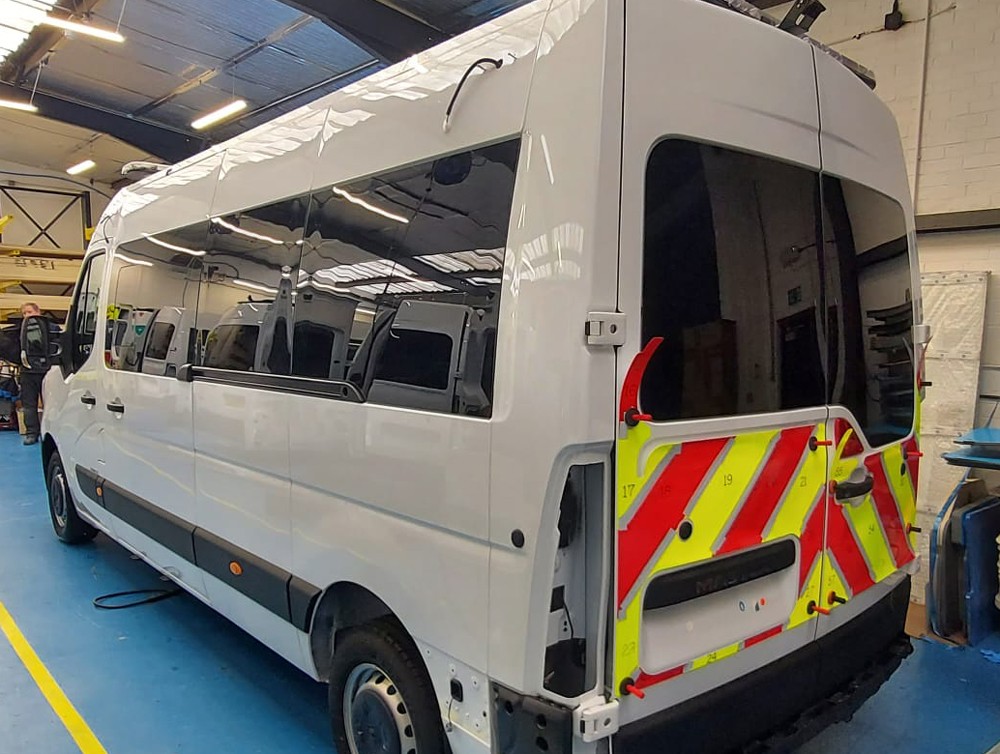 Using a print out of the livery design as a guide, the team started to position the vehicle livery print in place, using magnets to ensure everything lined up properly.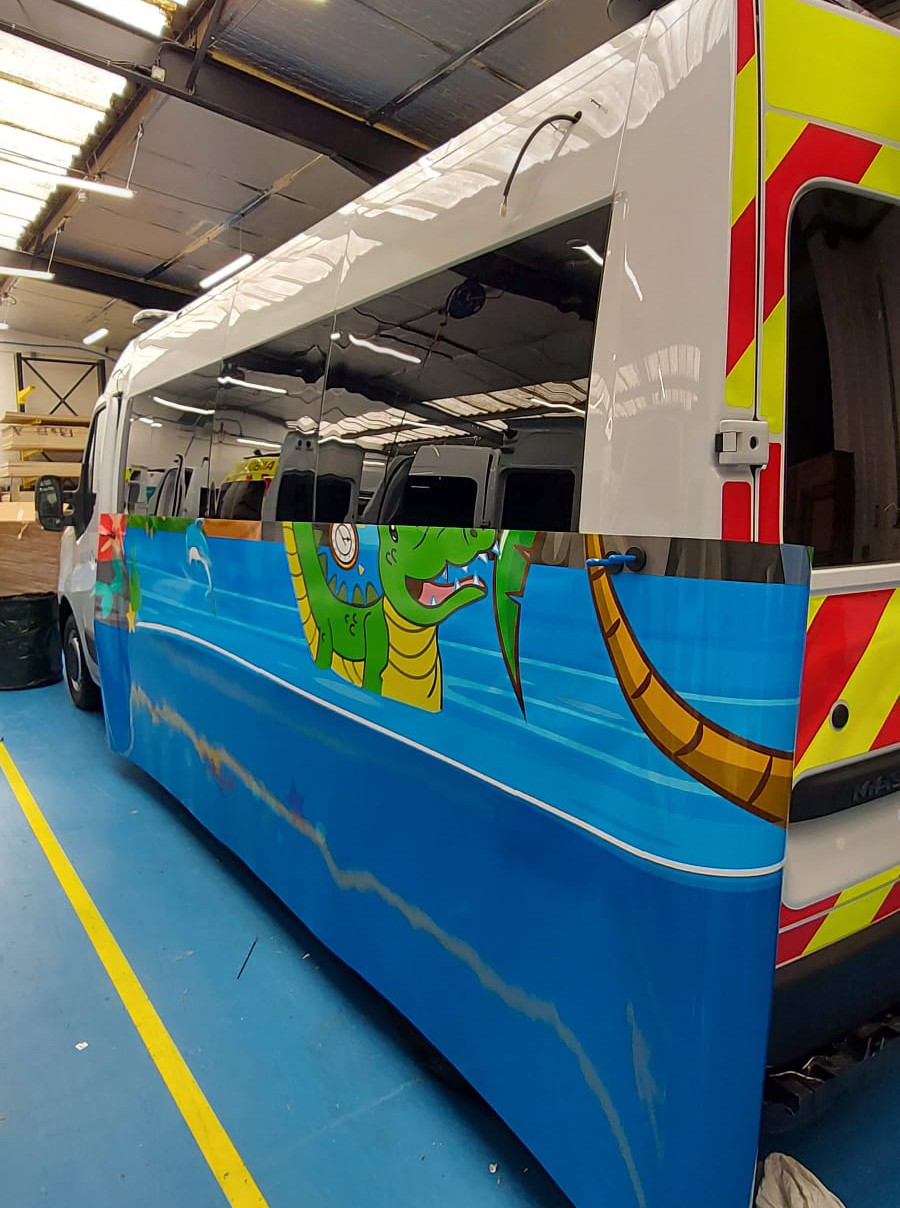 As soon as they were happy with how this was looking, the fitting process could commence. When fitting the livery to the sides of the vehicles, the team started at the bottom and worked their way to the top. This creates a good overlap to prevent dirt or water gathering at the edge. If water or dirt were to get underneath the livery, this could lead to failure or damage.
When the printed sections had been applied to the vehicle, all edges were trimmed and a heat gun was used to ensure a good finish to the more intricate parts of the application.