Emergency Response Driver Training (ERDT) deliver Fire, Ambulance & Police blue light driver & Instructor qualifications. Their specialised courses run throughout the UK & Worldwide. They have a full fleet of driver training vehicles which require reflective and fluorescent safety markings at all times.
We have been supplying ERDT with all of their fleet livery for many years now and have just completed another stunning vehicle for their fleet.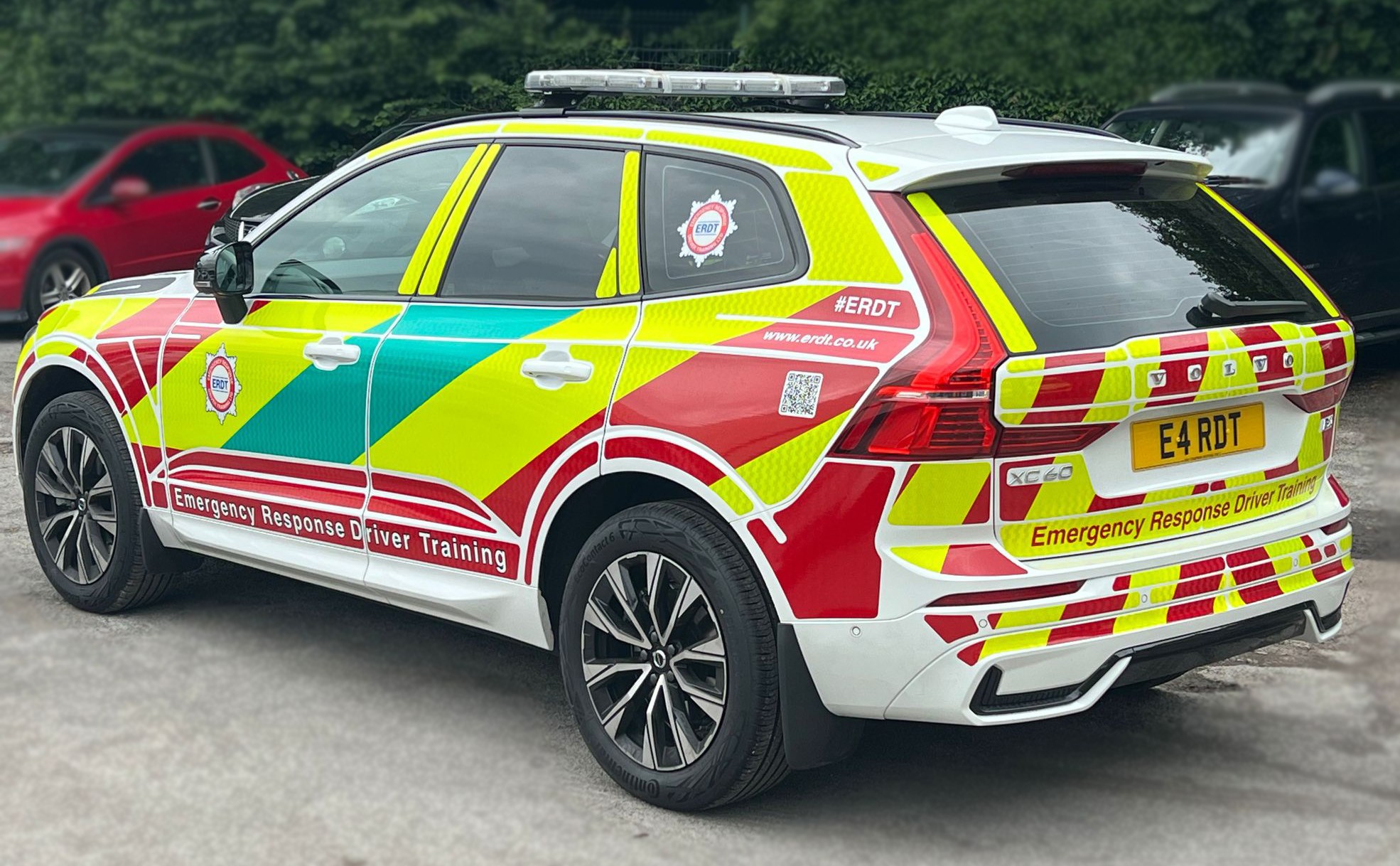 A bespoke vehicle livery kit
This Volvo XC60 has joined the ERDT fleet with fully bespoke high visibility markings and corporate branding. Using a combination of reflective, fluorescent, printed and window graphic vinyl along with some cut vinyl lettering, this kit really makes an impact!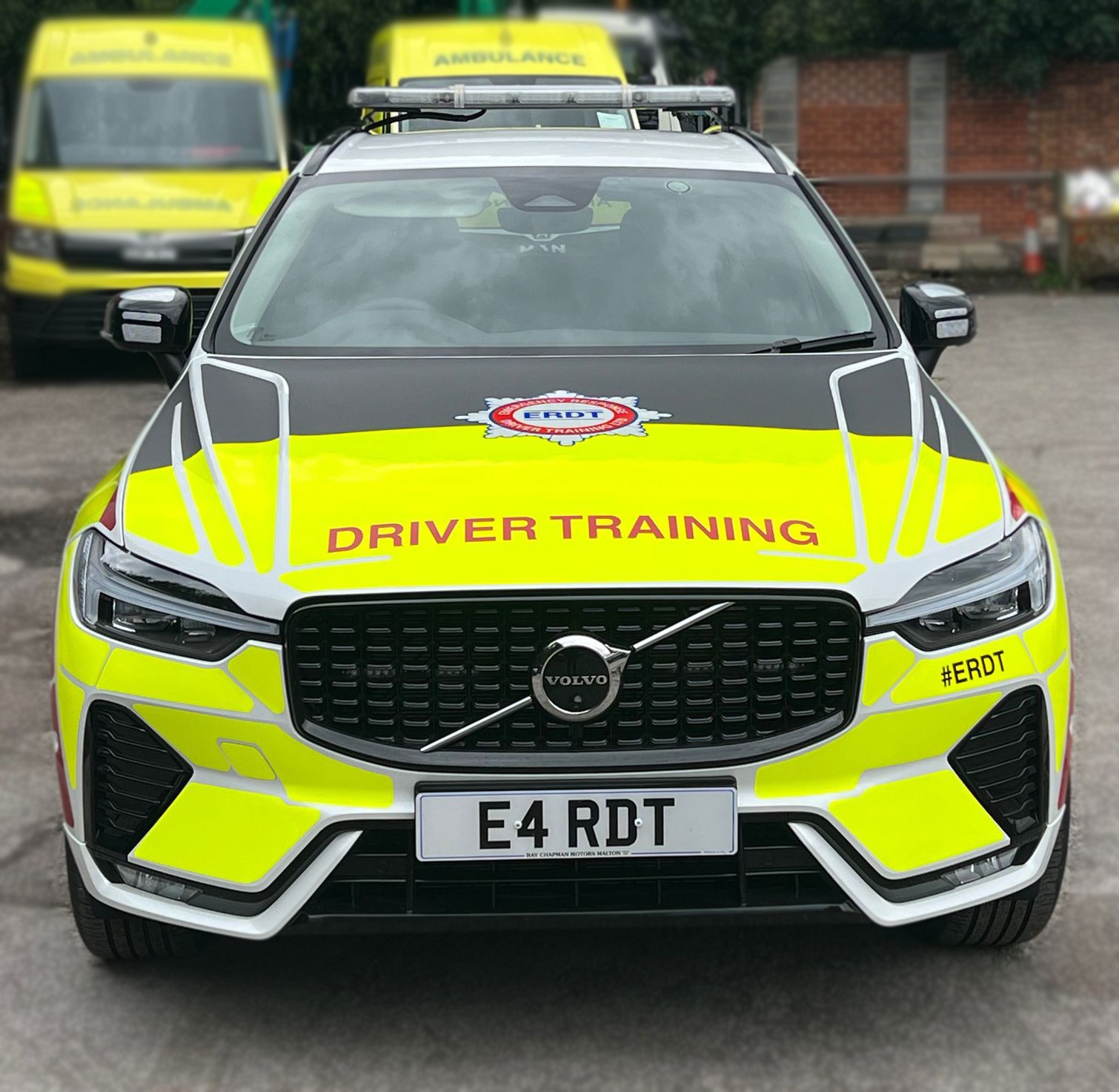 Working with vehicle converters…
As the vehicle also required lights and other modifications, we worked closely with the vehicle converters to deliver the completed vehicle on time.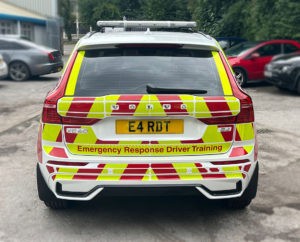 Keeping your fleet covered
If you have a fleet with any kind of livery requirement – whether emergency service or commercial – we're here to help. Fill in our contact form today (click here) with details of your fleet and required livery and we'll get straight back to you. Alternatively, call our team on 0344 2098775 for a chat about the vehicle livery you need.
Looking for driver training?
For more information about the qualifications and courses provided by ERDT, visit their website at www.emergencyresponsedrivertraining.co.uk