Epsom and St Helier University Hospitals NHS Trust offer an extensive range of services to over 490,000 people in south west London and north east Surrey. They have almost 5,000 staff and 500 volunteers working around the clock to keep their busy hospitals running smoothly. Operating across multiple sites and with so many patients passing through their doors each year, the trust is always on the look out for new recruits. This particular livery job would incorporate a recruitment message, inviting clinicians from many disciplines to get in touch.

This new project was similar to vehicle liveries that we had previously supplied for Epsom and St Helier University Hospitals. We had already provided full reflective safety livery for PTS and HDU vehicles for their fleet of Renault Masters and Ford Transit Connects.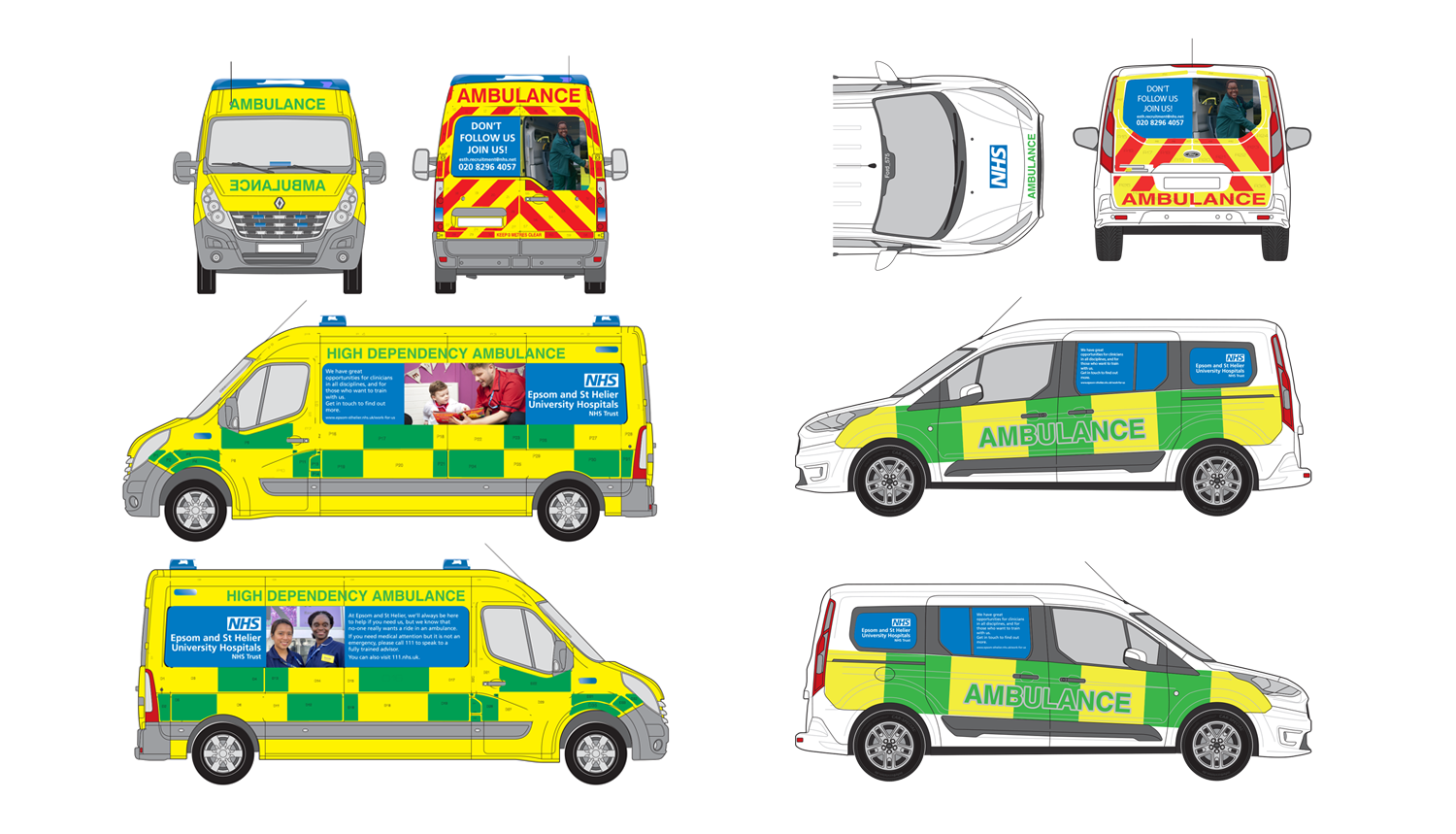 Working closely with vehicle converters
Our close working relationships with a number of vehicle conversion companies had ensured successful completion of these jobs and we were looking forward to another opportunity to work for the NHS trust.
The project
This project – for 32 Toyota Toyota Corolla Tourers – would see us working with Inchcape to deliver Epsom's vehicles as road ready ambulances. The client required the same concept as previously supplied, but transformed to fit their fleet of Toyota Corolla ambulances.
Inchcape got in touch with us in September 2020 when all details and pricing were confirmed. Less than a month later, we were in direct contact with the customer, getting artwork approved and signed off. The job had changed slightly since the initial enquiry. There would now be double the amount of vehicles that needed livery – but we were more than ready!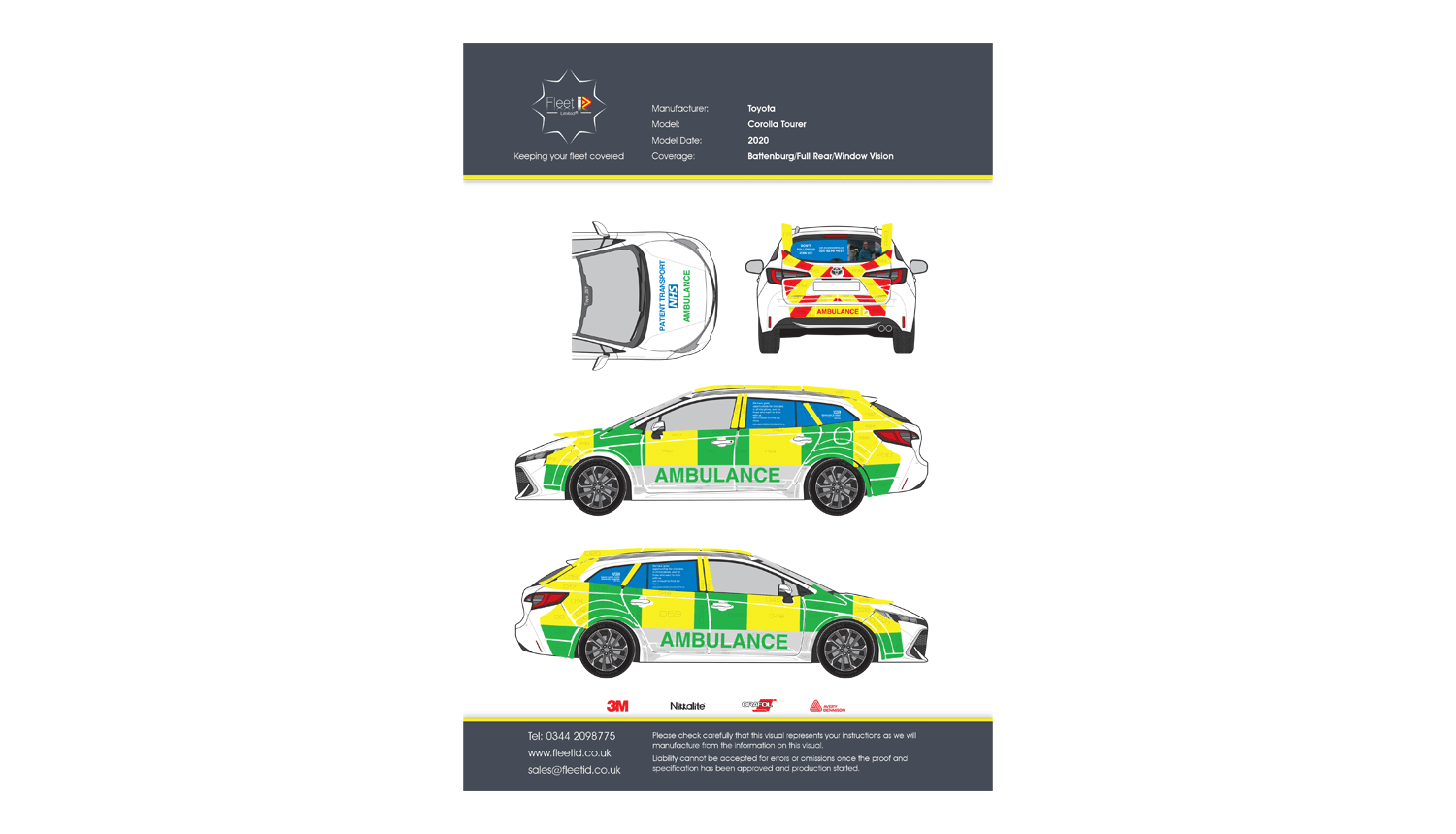 The work began…
All paperwork was completed by Christmas 2020, print and production files were prepared and work commenced in the New Year.
The livery included:
Full rear chevrons
Full colour printed window vision on rear and side windows
Full reflective and fluorescent battenburg markings to the sides with Ambulance text
NHS logo and Ambulance text on the bonnet


Fitting began at Inchcape premises on 18th January 2021 and a week later was fully complete. The vehicles were then transported to Epsom and St Helier University Hospitals NHS Trust that same week.


To find out more about how we can help with your next livery requirement, call us on 0344 2098775 or click here to drop us a line.