Dundonnell Mountain Rescue Team (DMRT) operate in a vast area of rugged and remote mountainous country. They cover a huge area in the North West Highlands which includes some spectacular, yet hazardous terrain. It's important that their Mountain Rescue vehicles are kept in tip top condition, including the high visibility livery on their fleet vehicles.
We're proud to help ensure that Dundonnell Mountain Rescue Team are kept safe and visible whilst on the roads in some of the most remote parts of the country.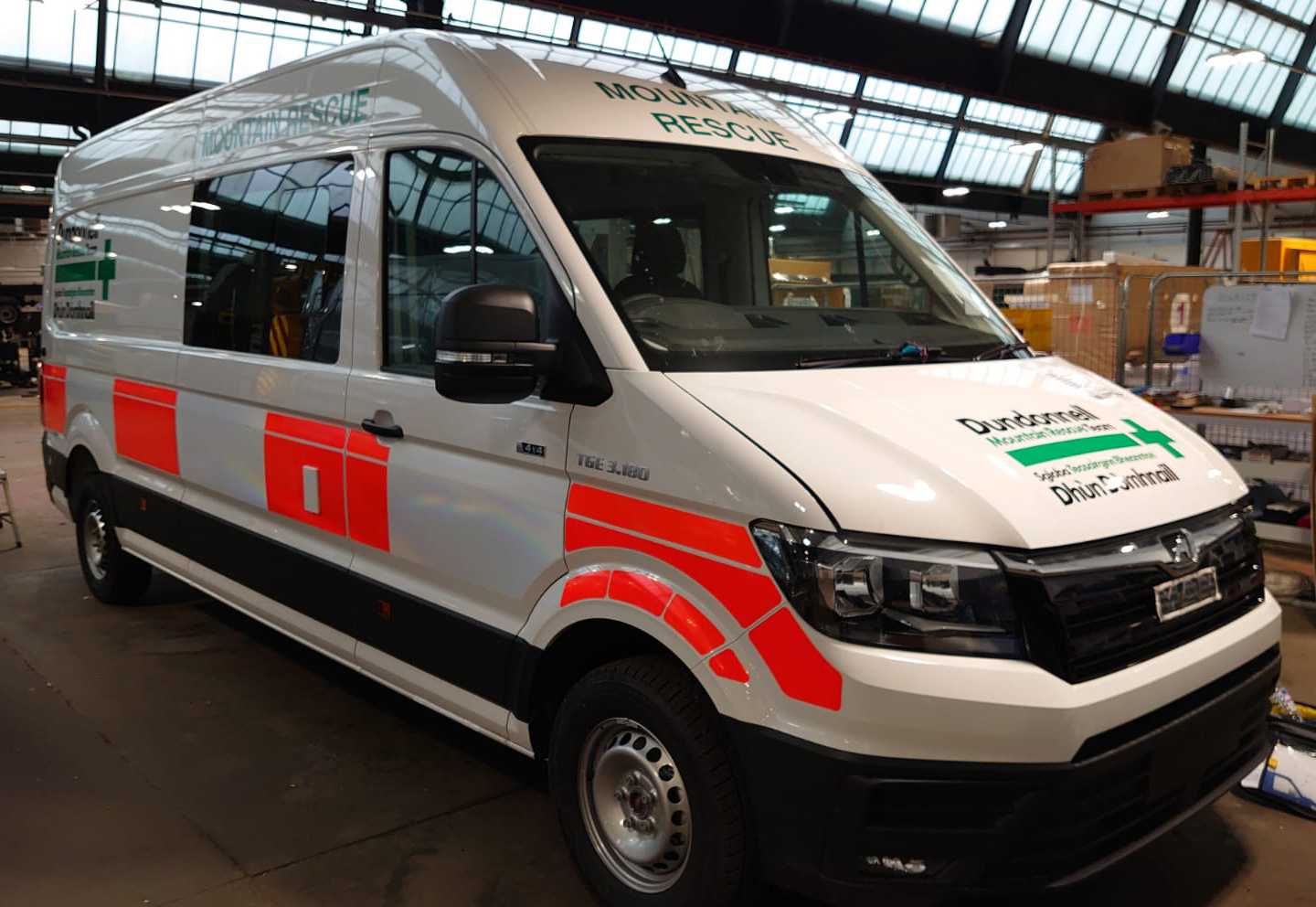 Dundonnell Mountain Rescue – their vehicle livery
The huge area covered by Dundonnell Mountain Rescue Team attracts climbers, mountaineers, mountain bikers and long distance walkers from all over the world. The vast majority of them enjoy an amazing trip with no nasty surprises. But those that do run into trouble can count on the Dundonnell Mountain Rescue Team to respond. When heading out on a rescue in this very isolated part of the world, the team need to be visible.
The emergency service livery kit that we supplied included rear chevron kit in reflective and fluorescent vinyl, branding to the rear and sides of the vehicle and reflective battenburg markings to the sides too.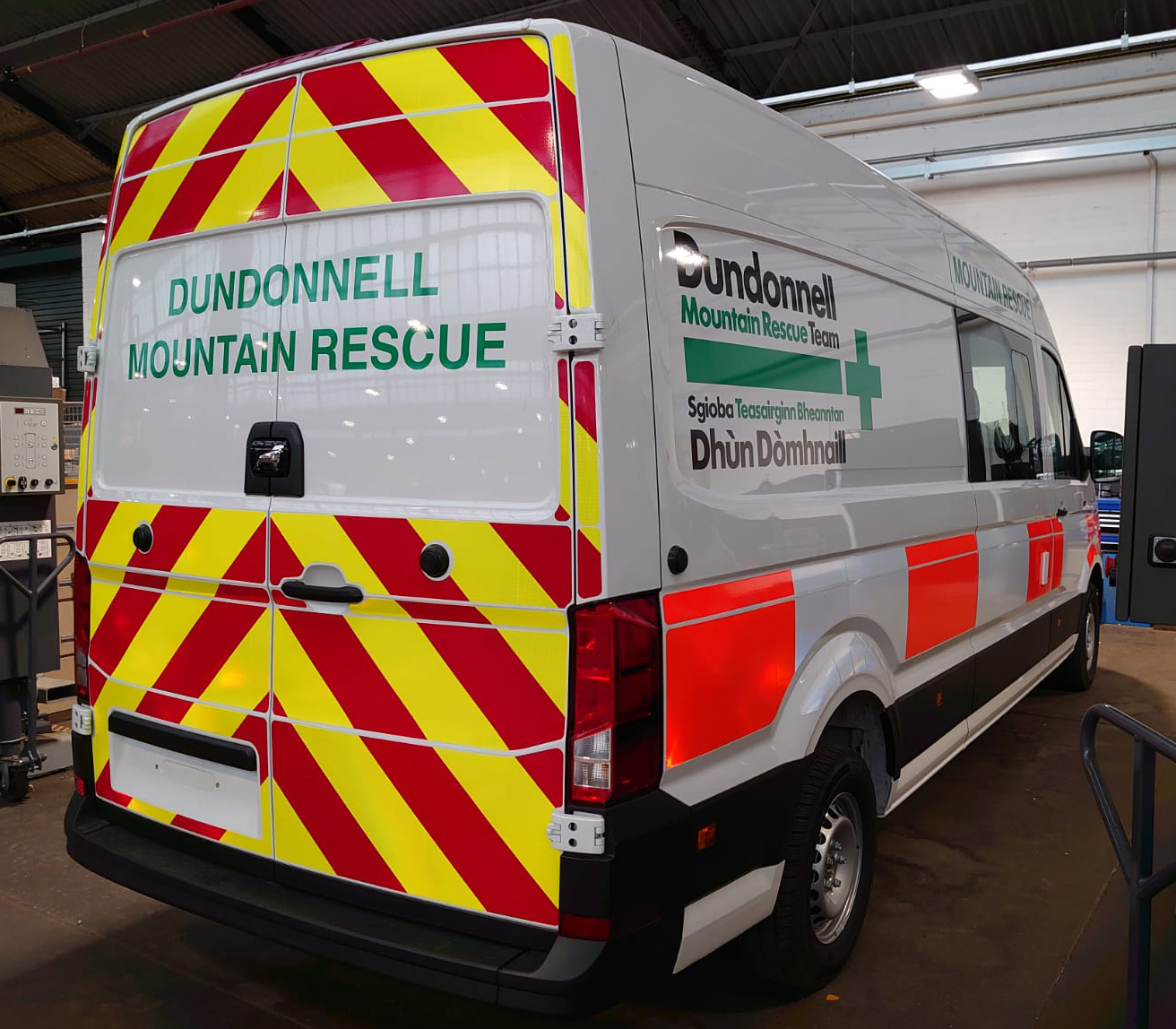 Emergency Services livery – rear chevron kit and side battenburg markings
The rear chevron kit manufactured from reflective and fluorescent vinyl offers high visibility to other road users – perfect for the extreme weather conditions that the team encounter in their area.
The side battenburg markings add further visibility with bright orange and white reflective panels.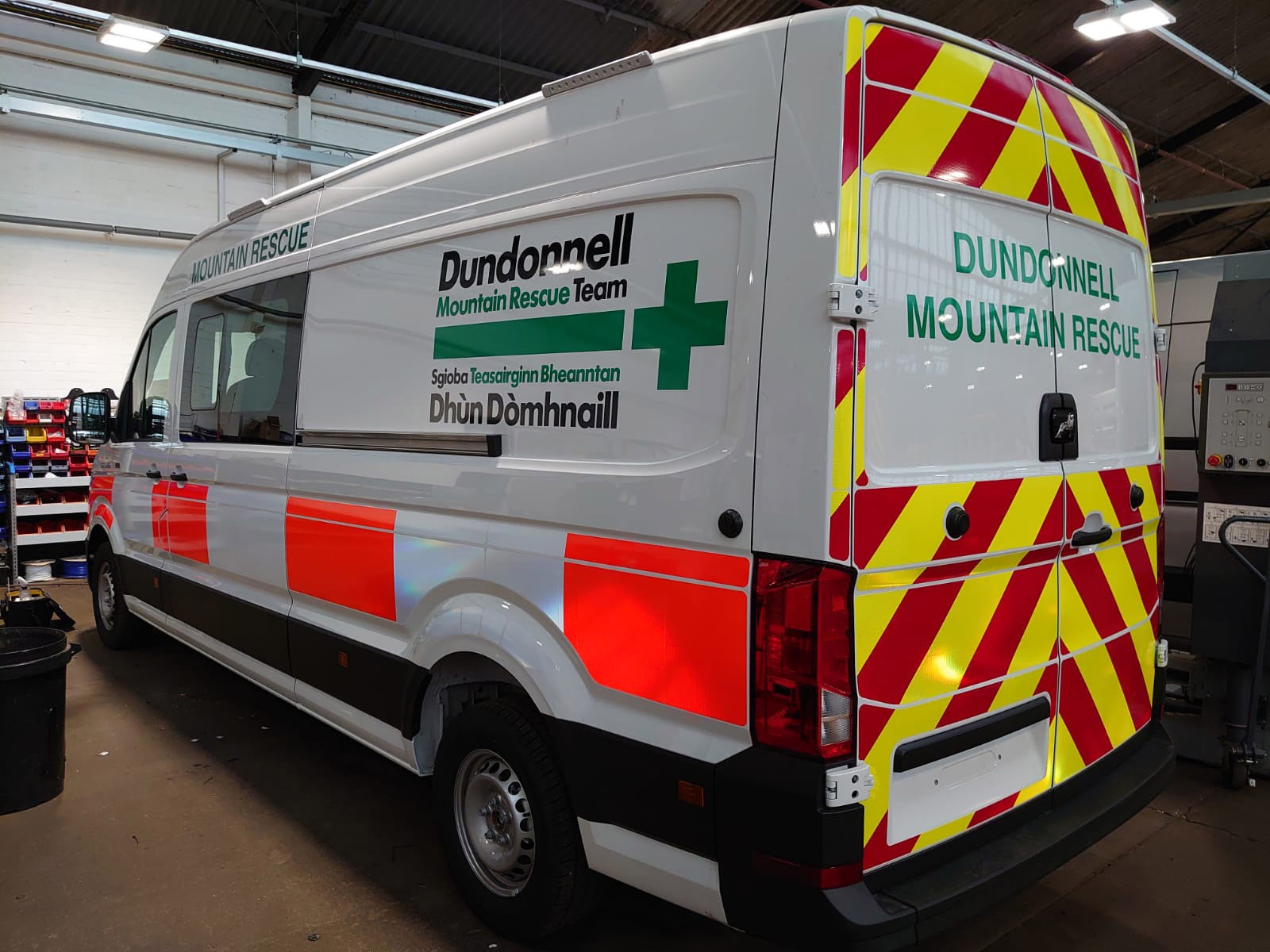 Corporate branding and identity
It's important the Dundonnell Mountain Rescue Team are instantly recognisable. Their branding was used on the rear, front and sides of the vehicle, making everyone in the North West Highland area aware of who they are.
In some of the most challenging weather conditions on some of the most remote road networks around, Dundonnell Mountain Rescue Team will be confident heading out in their newly marked up vehicle. We wish them all the best for every rescue they undertake!
Click here to find out more about emergency services livery from Fleet ID. Or give our team a call 0344 2098775 to let us know what you need for your emergency fleet.
If you'd like to find out more about the amazing team at Dundonnell Mountain Rescue click here