We've had the most fantastic response to the launch of Fleet ID Secure – our new online procurement system for fleet livery. Fleet Managers, Vehicle Converters and Accident Repair Centres are already enjoying the vast benefits of the Fleet ID Secure System – streamlining their vehicle livery procurement process in ways that were previously out of reach.
With a Fleet ID Secure account, our customers can now order full livery kits, partial kits and even individual replacement panels for vehicles from every sector, all online at any time of the day or night. It also allows for quick responses to accident damage, saving time and money.

One such happy customer is Stuart Cook from Bristol Ambulance Fleet Accident Repair Centre. We've worked with Bristol Ambulance EMS for a number of years, supplying the vehicle livery they need for their full fleet. The livery includes reflective and fluorescent safety markings, as well as printed livery and safety labels. It's essential that this busy fleet is not let down by unnecessary vehicle downtime and we've always aimed to provide the highest levels of customer service with the most cost and time effective livery solutions. The Fleet ID Secure system has taken this a step further.
Here's what Stuart had to say…
At Bristol Ambulances EMS, we have been customers of Fleet ID for many years. Earlier this year, Lee from Fleet ID contacted me to demonstrate their all-new online ordering system.
Straight away, we could see the vast advantages of using the new process; it is straightforward and quick. Since the new online system has been running, we now only order through their portal. We have seen the cycle time from ordering to receiving the goods reduce, which is excellent news. We also like that it gives a total price breakdown of costs at the point of order, which is extremely helpful when producing repair estimates. You will receive a confirmation email when you submit the order (even if it's outside of working hours).
Our communication with Fleet ID has also improved as doing business together has become more accessible.
Keep up the excellent work Fleet ID team.
---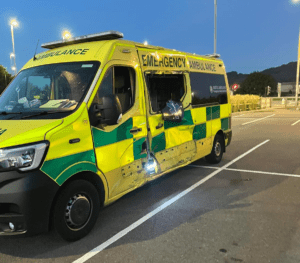 By using the Fleet ID Secure system Bristol Ambulance Service are able to order vehicle livery and replacement panels quickly. This can be especially useful in the event of an accident. Whatever livery is required, Stuart logs on, selects the full livery or replacement panels they need and check outs in minutes. The order is then sent directly to the production team at Fleet ID and the panels produced, packaged and sent out on delivery.
---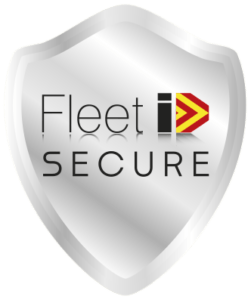 To find out more about how to join the Fleet ID Secure system, call our team today on 0344 2098775 or click here to fill in a short contact form. To get you set up we'll just need to know the makes and models of the vehicles in your fleet and whether you already have livery designed for them.
---

A little more from Bristol Ambulance Accident Repair…
At Bristol Ambulance Accident Repair, we repair all vehicle makes and models to exceptional standards, ensuring safety standards are met and your car looks brand new again.
Click here for more information about Bristol Ambulance Accident Repair or visit www.bafleet.com.