This month, we're pleased to announce the launch of a revolutionary online vehicle livery procurement system  – Fleet ID Secure. Having provided safety markings for thousands of emergency fleet vehicles, we see the roadblocks that Fleet Managers and vehicle converters sometimes face during the procurement process. And when time is of the essence, this can cause major disruption. It was time for a change.
With the launch of Fleet ID Secure, Fleet Managers and vehicle converters are now able to order full livery kits, partial kits and even individual replacement panels for emergency vehicles from every sector, helping to streamline their procurement process and save valuable time and money.
The smart way to order fleet vehicle livery
Whether you have reflective safety markings, fully printed graphics, or a combination of both, Fleet ID Secure is the smart way to order your fleet livery. Having a Fleet ID Secure account takes the stress out of fleet livery procurement, allowing complete control and flexibility.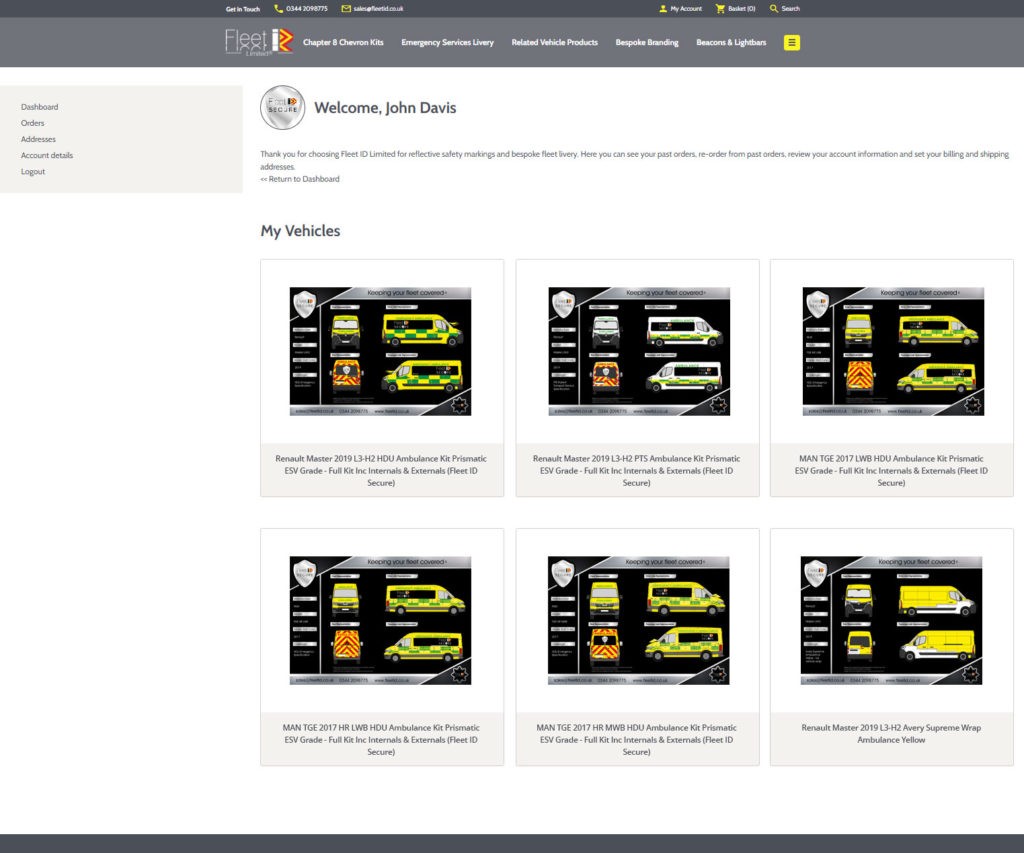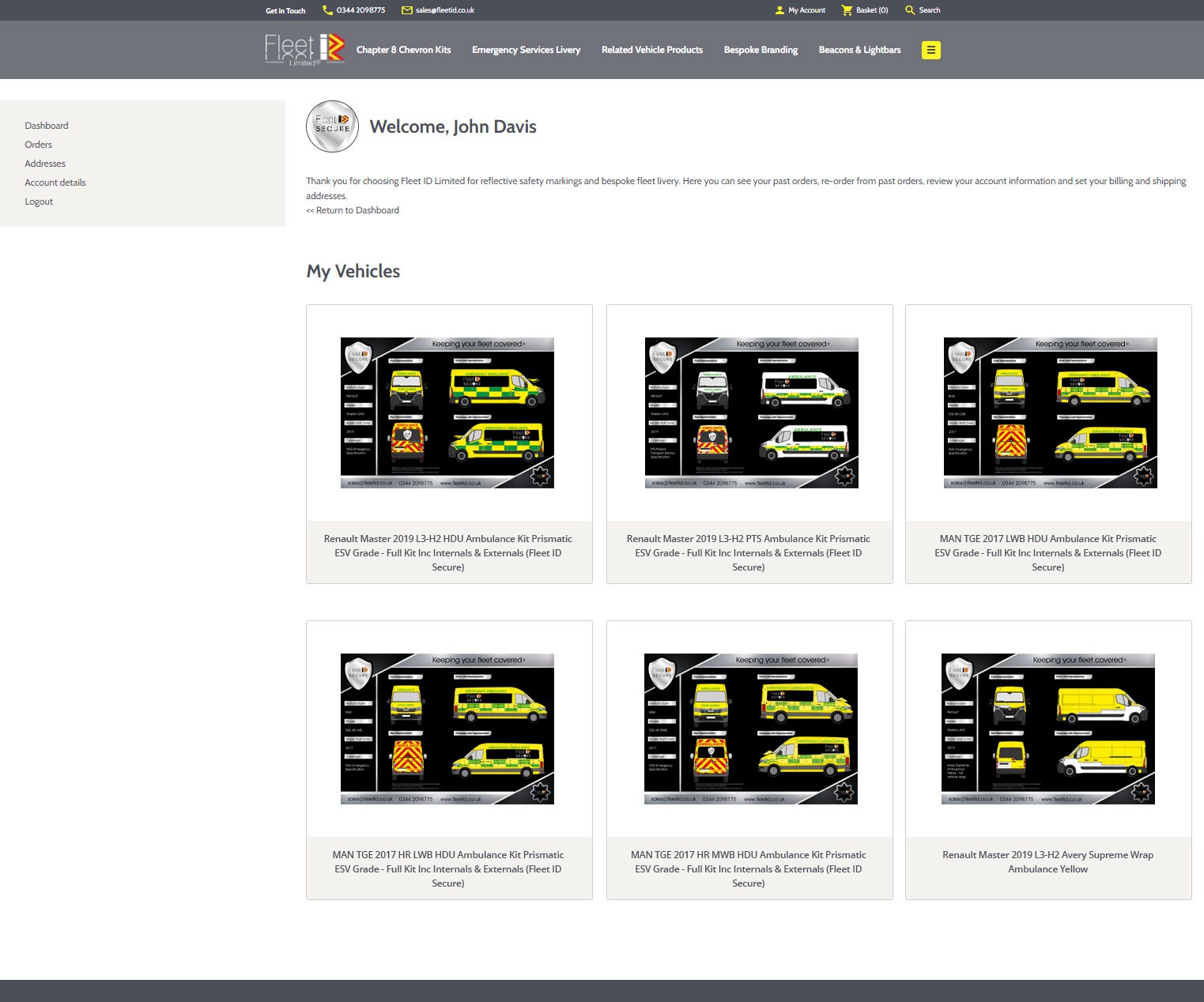 What you'll see when you log in
In a nutshell, everything you need for keeping your fleet livery up to date and in tip top shape. Your online account will have all of your fleet vehicle livery kits saved to the dashboard. Simply click on the vehicle that requires livery and select the products you need. Choose from a full livery kit, a rear, a side, or even just an individual panel.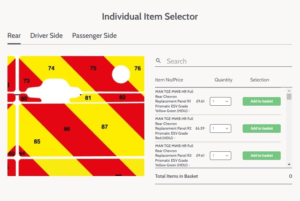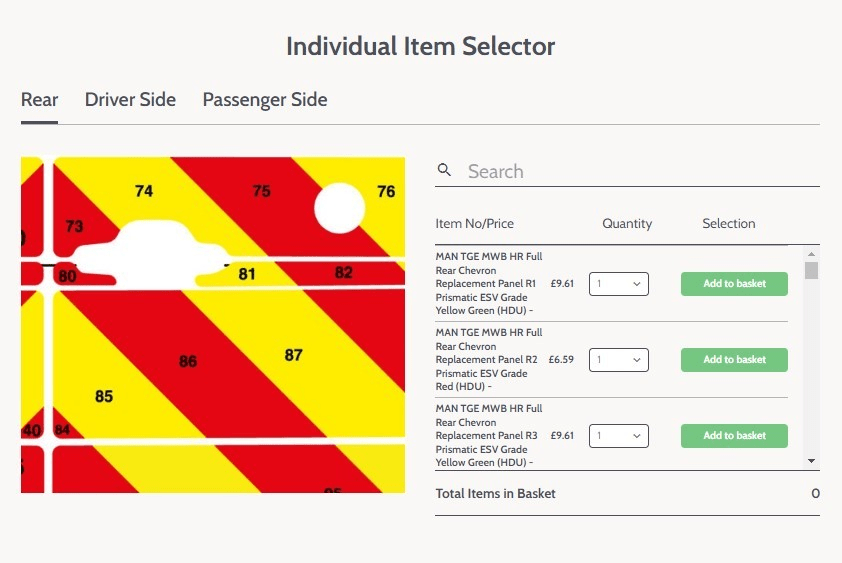 Order at any time of the day or night
Fleet ID Ltd understand that it's not always possible to place orders within 'usual office hours'. Your Fleet ID Secure account means the shop is always open – your ordering system is always there, whenever you need it.
Easily access past orders
All details of past orders can be accessed from your online account. This can be really useful when keeping track of what you have ordered and seeing when to expect delivery. You can also place repeat orders without going through the process from beginning to end all over again.
Ready to get started?
Simply let Fleet ID Limited know the list of the vehicle makes and models in your fleet. The vehicle safety marking and any branded livery will be made available to you in your account, ready for your first order. Click here to let us know about your fleet vehicles and we'll set up your Fleet ID Secure account.
For the fastest, most convenient way of ordering emergency vehicle livery kits, contact Fleet ID today on 0344 2098775 or click here to fill in a short form.